Oh summer, the time for fun in the sun, going on hikes, swimming, and enjoying the outdoors. However, the majority of the younger generation prefers to spend this sacred time inside on their beds watching hours and hours of TV. I will be the first to say that yes, indeed this is me. But come on people, how do you expect us to spend all our time outside when the temperatures out there are in the triple digits and deadly. Umm…no thanks! So, for all my hermits out there this one is for you. I have accumulated a few shows that I have been loving and you can catch me watching this summer across all the genres. Whether you are into sci-fi, comedy, romance, or drama I have it all on the list, so curl up with some popcorn, a cold drink, and enjoy these entertaining shows that will keep you out of the sweltering summer heat.
1. Criminal Minds
This dramatic TV crime show will keep you on the edge of your seat. I always love a good crime show and this one is the perfect balance of suspense and drama and I can't get enough of the behavioral analysis team and their tactics to catch the bad guy. If you love psychology, this show is for you. After watching episode after episode you can find yourself catching onto patterns of behavior and beginning to draw your own conclusions. It has 12 seasons and will definitely keep you busy.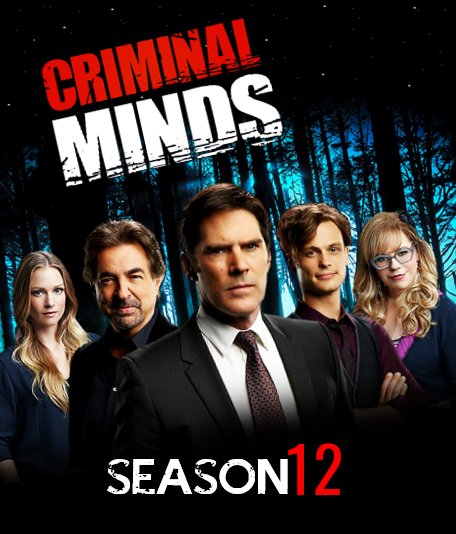 2. Jane the Virgin
This hilarious and quirky telanovela style TV show is the perfect mix of romance and comedy and I can't get enough of it. When poor Jane finds herself accidentally artificially inseminated her whole world turns upside down as she has to balance her love life, career, pregnancy, and her baby daddy and all his problems. This adorable show has 4 seasons and will leave you wanting more of Jane and her unexpected chaotic life.
3. Queer Eye: More Than A Makeover
This new 2018 TV show on Netflix with only 2 seasons has captured my heart. This makeover style show is everything. Five incredible gay men help hopeless straight men transform into a better version of themselves having all aspects of them revamped from hair, wardrobe, diet, home renovation and love life. I live for the energy and confidence that the Fab Five give to these men and I am definitely here for it.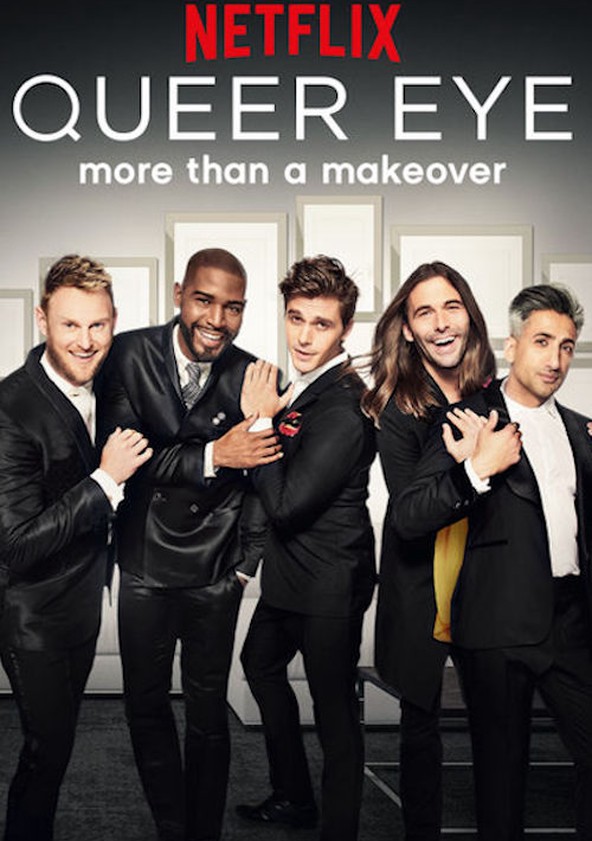 4. Pose
Now, this TV show is not on Netflix yet because it just came out this year and is brand new with it's one season running, but I have DVR recorded every episode thus far and folks, I am hooked. Set in the 80's, this culturally stimulating TV drama brings everything to the table from disease, gender, and love with glitz and glamour at base of this incredible show. I highly recommend to check it out on FX and if possible to watch it from episode one to the current one.
5. Stranger Things
Come on you guys, if you haven't heard of Stranger Things or haven't watched it yet, where have you been? Because it is really good and you need to stop reading this and watch it right now. This sci-fi Netflix original series is both scary and thrilling and I strongly encourage you to watch it….like now. It has 2 seasons out right now and I believe season 3 will be sometime in 2019, so you better catch up before the next one comes out!
6. Sex and the City
Please step to the side Gilmore Girls or Gossip Girls or whatever girls…Sex and the City is the ultimate TV girl power show. It ran from 1998-2004 on HBO, but it is anything but dead honey. You can still find it on Amazon prime and episodes on TV because it is the perfect 90's show every girl needs to grow up with. Let the girls, Carrie Bradshaw, Samantha Jones, Charlotte York and Miranda Hobbs navigate you through love and life in this New York City romantic comedy. I promise they won't let you down.
7. Riverdale
This new age teen drama on Netflix has everything including a murder mystery, forbidden love and small town politics. Based on the Archie comics, darker tones are expressed in the best possible way. It only has 2 seasons, but more are definitely on the way for this enchanting TV show. The who-done-it story line of Riverdale will leave you wanting to know who is behind everything, so pay close attention and watch the kids of Riverdale try to solve it all.